i'm not sure if i've already posted this or not... i know i intended to but i believe i slacked on following through.
anyway, long story short, i was informed that the costume that danielle and i wore in halloween 4 was on display at the hollywood museum. i went down there about a year ago and sure enough the costume was there. so was the costume used on the dummy michael myers that they run over with the truck towards the end of the film.
anyway- thought you would all enjoy seeing this.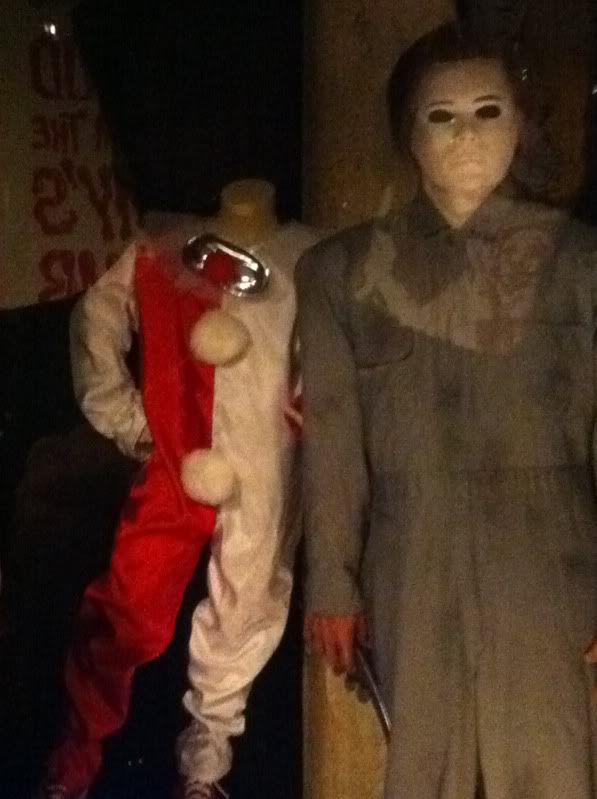 -erik