Forum rules
- Please treat your fellow members and moderators with respect.
- Stay out of arguments (Don't fuel the fire). If you have nothing positive to say, move on to the next thread.
- If a thread is locked, deleted, or warnings were issued, a member should not open a new thread asking why such actions were taken.
- Avoid flaming, bashing, or other negativity.
- Be positive and have fun!
---
Posts: 151
Joined: Sat Sep 13, 2008 7:53 pm
Reading these boards, there obviously is a mixture of feelings and reviews. I respect people's personal opinions at all times and would like to see the results of this poll.


---
Posts: 151
Joined: Sat Sep 13, 2008 7:53 pm
Can you guys see the poll results or did I screw up?


---
Michael-Myers.net Contributor

Posts: 537
Joined: Wed Sep 28, 2005 10:25 am
Location: Los Angeles
No, we can see them perfectly well. 17 nay votes. Ironically, that's the same percentage the film is currently garnering on RottenTomatoes.
---
Posts: 151
Joined: Sat Sep 13, 2008 7:53 pm
Wow, 72% of the members voting 'Nay' so far. Not looking good.


---
Posts: 12062
Joined: Sun Sep 24, 2006 2:47 pm
Location: Delaware
Contact:
I already made a poll....
---
Posts: 151
Joined: Sat Sep 13, 2008 7:53 pm
DrenTheLiar wrote:I already made a poll....
I know you did....1 day after I made this one!
It doesn't matter anyway, the same members probably answered both.


---
Posts: 2134
Joined: Mon Sep 15, 2008 9:39 am
Location: nyc
I vote yes!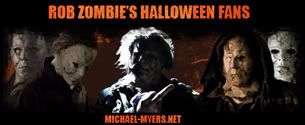 ---
Posts: 276
Joined: Fri Oct 10, 2008 9:11 am
Location: Philadelphia PA
Contact:
Ok,
I thought I would detach myself from all the trailers and pre-reviews way back prior to RZ's H2 release as I wanted to get its full perspective upon the release.
Being an "old school" Halloween fan I wanted to give H2 the benefit of a doubt as I really did not think the remake of H1 was not all that bad. The back-story and focus on Michael was very interesting and a topic not focused in on by JC in the original.
In all honesty, the continuation of on the back story of Michael was still rather interesting but I do have to stay that along with the rest of the movie it was entirety way over the top and just too much! The story killed Loomis's character and even Michael with his now loud moans and groans.
Overall conclusion – just disappointed!
Would I watch it again – of course but not as often…
Again – just my 2 cents here!
---
---
Return to "General Discussion"
Who is online
Users browsing this forum: No registered users and 17 guests