All items are from a smoke free home and come complete with all their accessories and artboxes. SHIPPED PRICES are within the USA only. International shipping quotes available. Paypal GIFT OR must include 4% fee. Ask questions and feel free to make an offer if you think my prices are to high.
IF YOU LIKE SOMETHING MAKE AN OFFER I GOTTA MOVE THIS STUFF. ALL REASONABLE OFFERS WILL BE ACCEPTED.
COMICS...COMICS...COMICS...
NOTE: MATURE READING MUST BE 18 to PURCHASE!!!!
All are in EXCELLENT CONDITION. NEVER READ. May have some slight CREASES so if you are looking for PERFECTION these comics are in EXCELLENT condition but may not be PERFECT. Shipping is a flat rate. BUY 1 comic or 10 SHIPPING is $5.00 1st CLASS with DELIVERY CONFIRMATION and PACKED FLAT BETWEEN CARDBOARD for PROTECTION.
IF YOU WANT TO MAKE AN OFFER ON ALL THE COMICS OR SOME OF THEM FEEL FREE. I AM HOWEVER SELLING THE PUPPET MASTER SET OF 4 AS A SET ONLY.
FRIDAY the 13th "BLOODBATH" issue #2 DIE-CUT COVER. Has a couple CREASES top left on spine but is still in very good shape. $6.00 OBO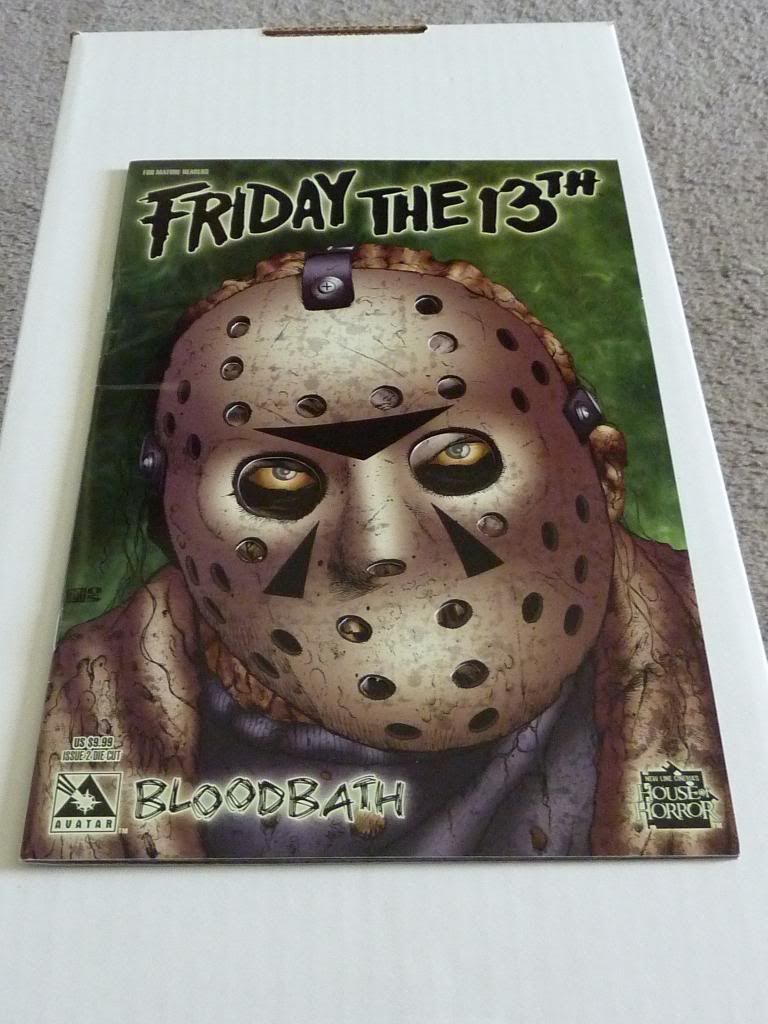 JASON X "HEADLESS" Issue #1 LIMITED to 1250 $4.00 OBO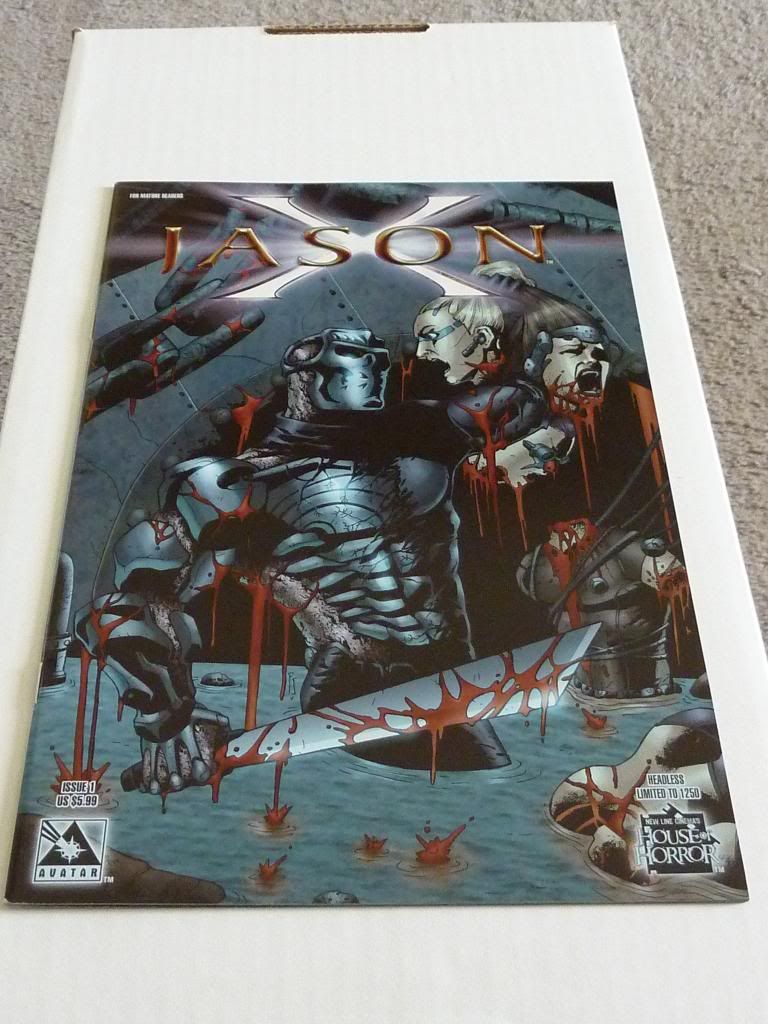 JASON X "VICTIM" Issue #1 LIMITED to 1250 $4.00 OBO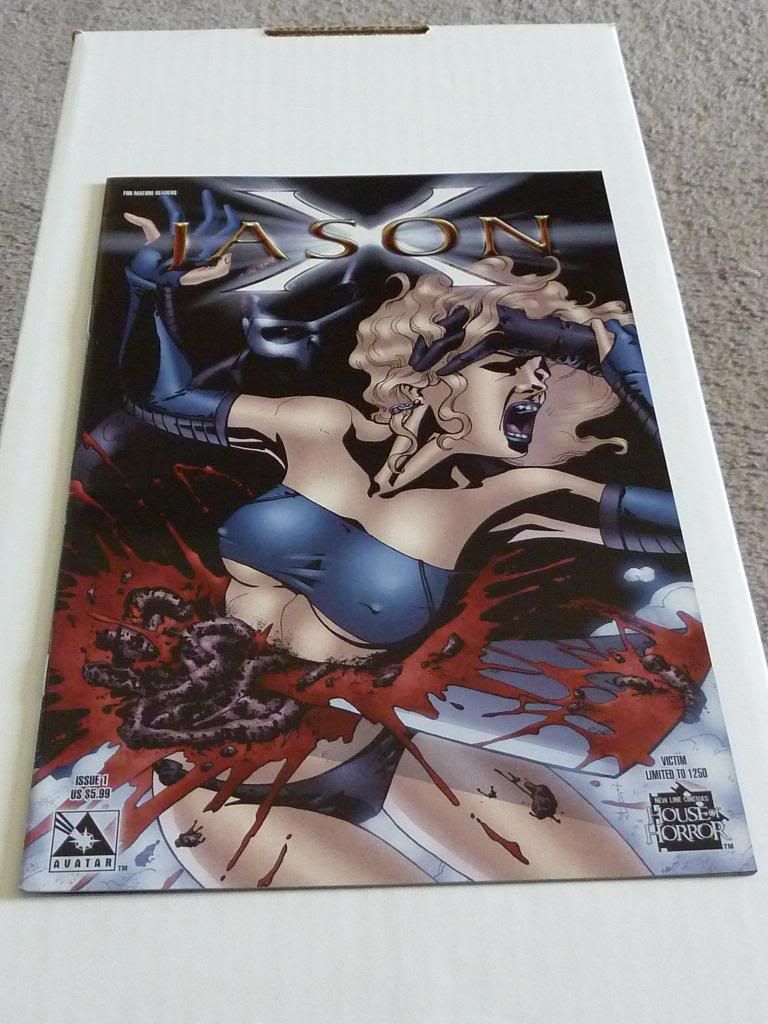 2001 MANIACS SPECIAL #1 PLATINUM FOIL EDITION LIMITED to 400 copies (STILL SEALED with CERTIFICATE) $5.00 OBO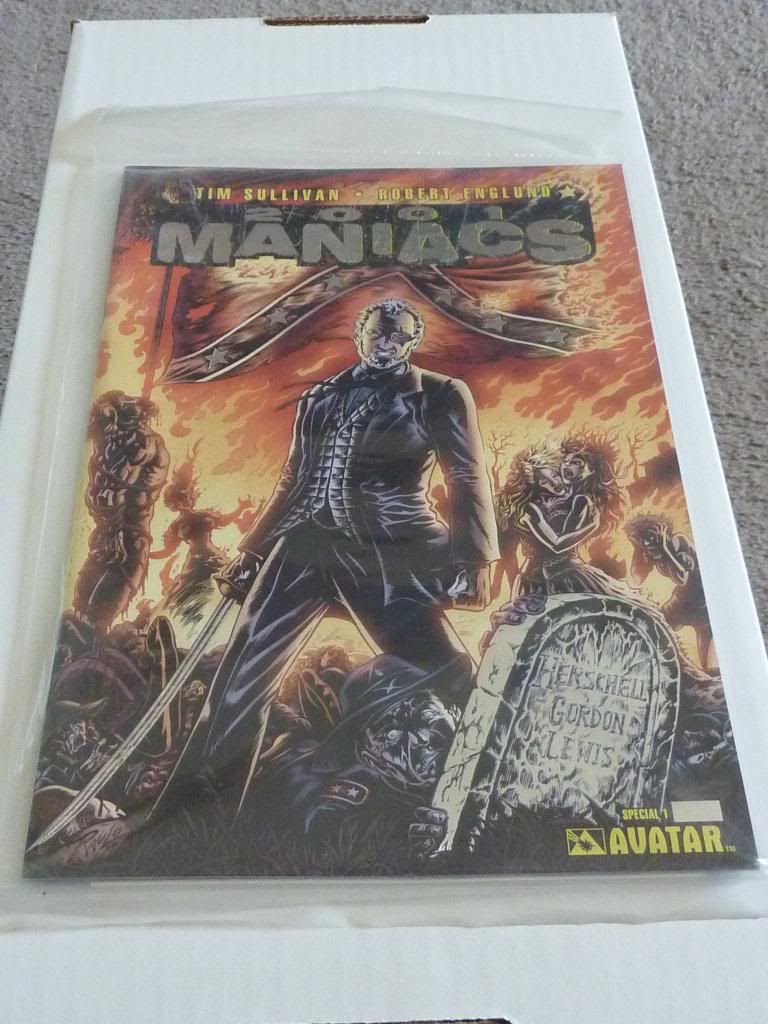 SET OF 4 PUPPET MASTER COMICS All in excellent condition with a few very small little creases on the spine area.
$10.00 OBO for the SET: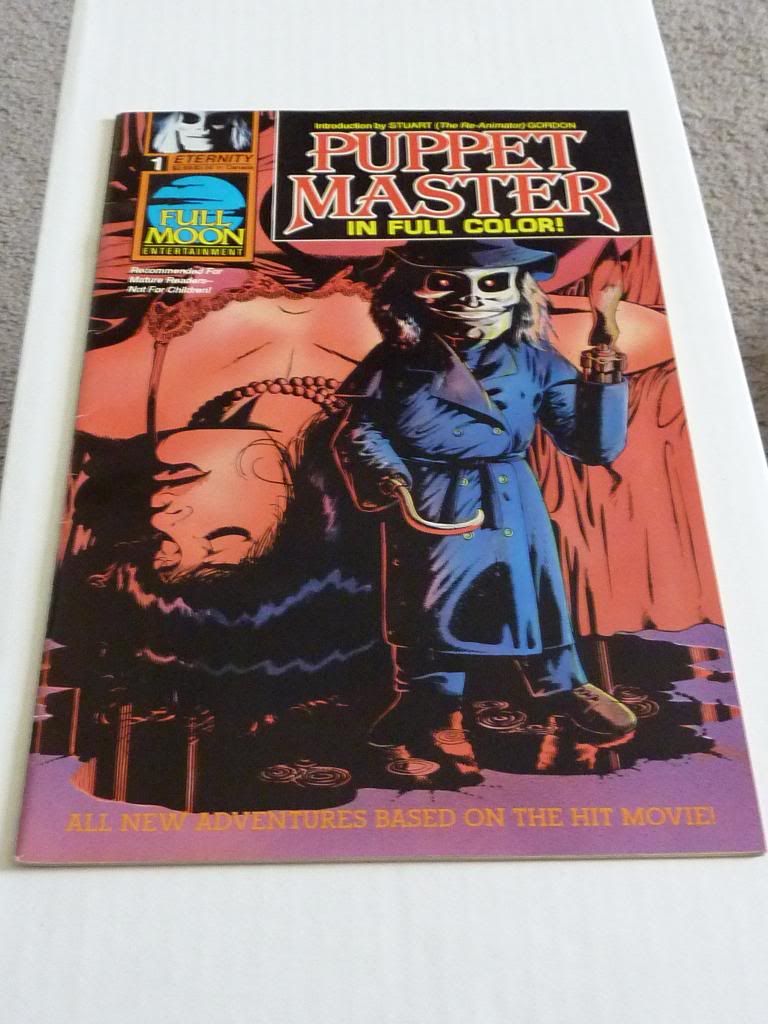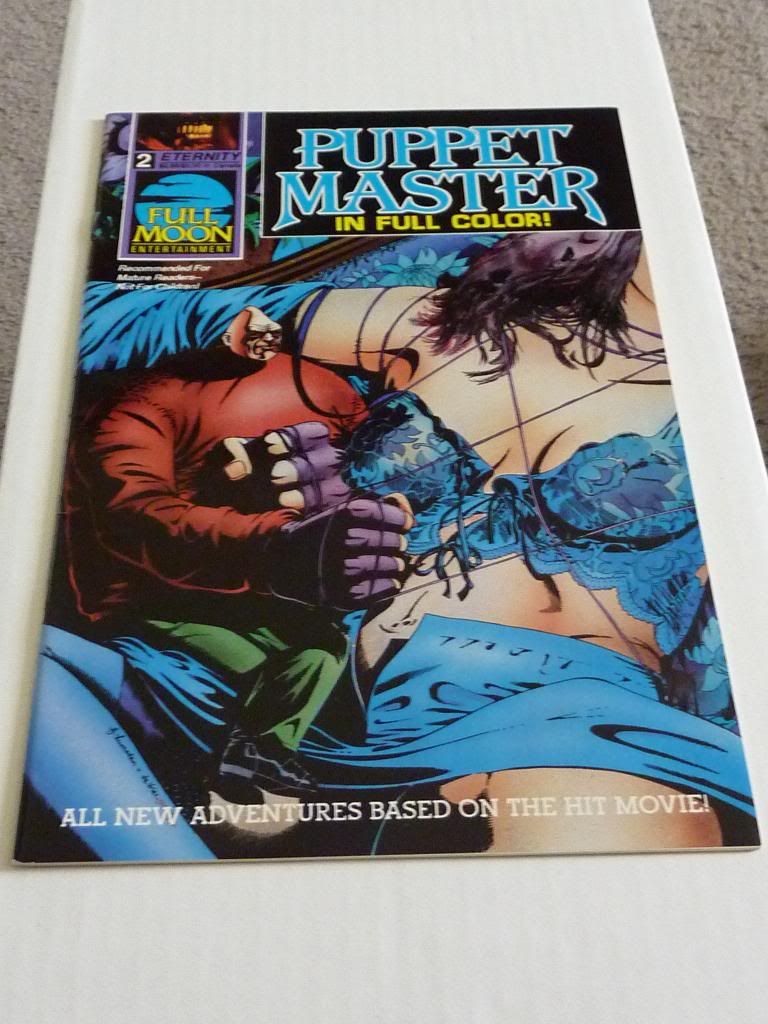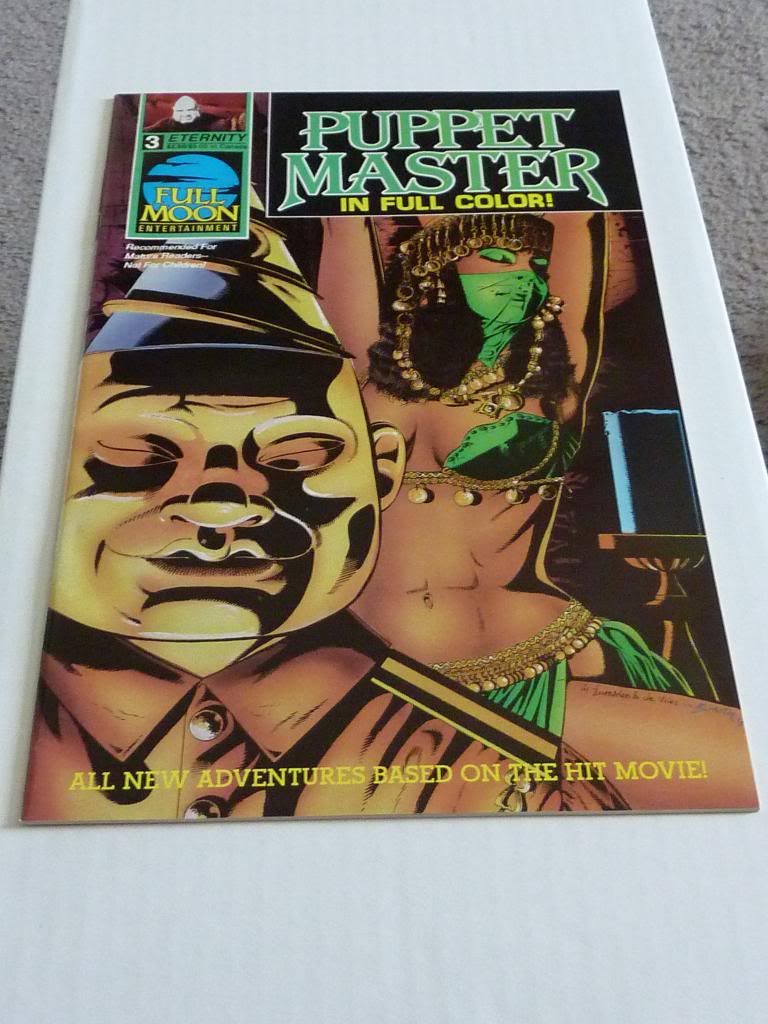 DEMONIC TOYS Issue #2 $3.00 OBO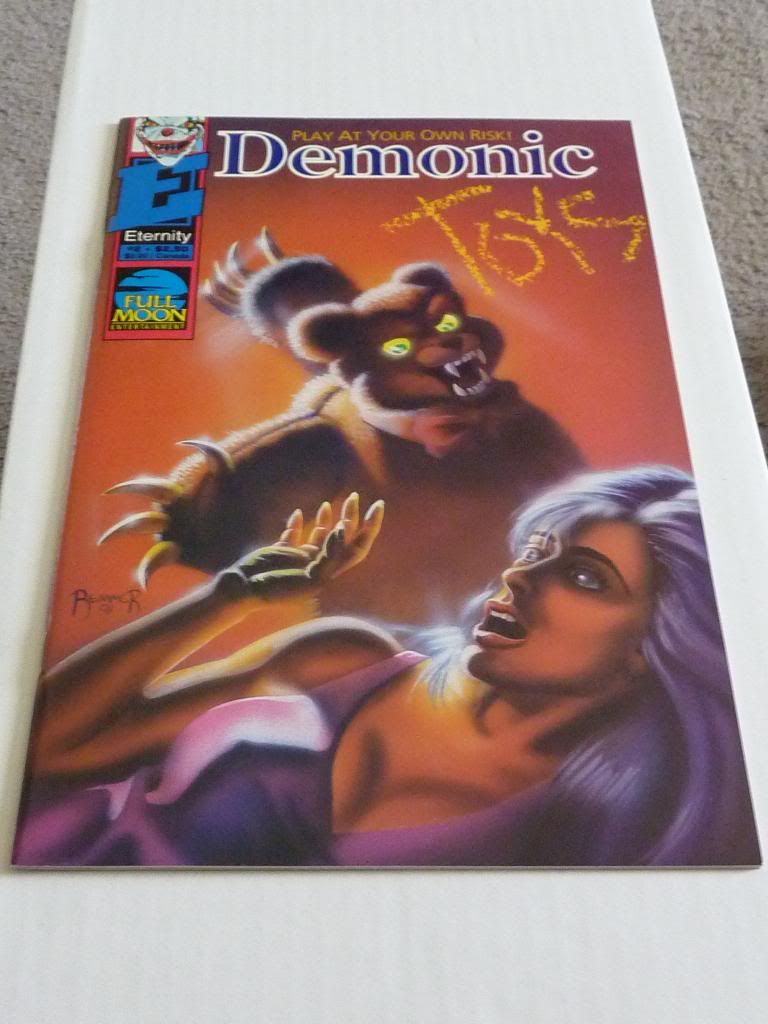 YOU WONT FIND ONE FOR LESS!!!!
ORIGINAL 1981 JOHN CARPENTERS Escape from New York movie poster 27X41 This poster is in very good condition for its age but does have some creases and some edge wear but will frame up nicely. You can see in the photo there is a crease at the top right and bottom right and wear around the white border and a little tape residue but the middle color area is quite nice. Like I said its by no means a mint poster but will frame up nicely.
$75 SHIPPED
in a poster tube to protect it and USPS shipping with DELIVERY CONFIRMATION. Thanks for looking.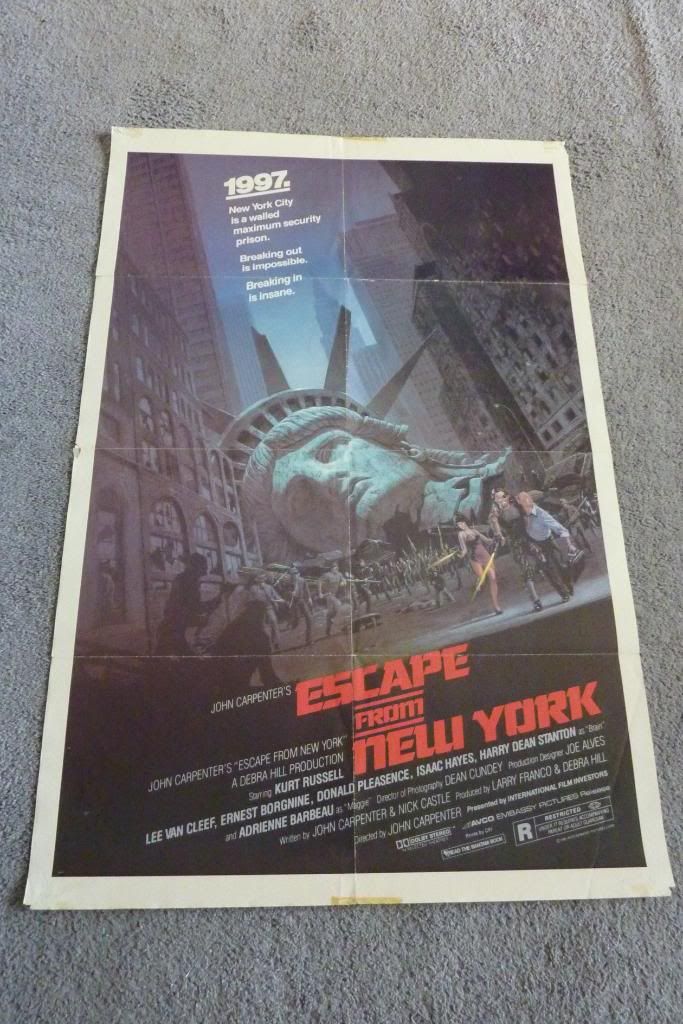 ***RARE*** 25th Anniversary OFFICIAL Convention " HALLOWEEN RETURNS TO HADDONFIELD" 18X27 POSTER
In NEAR MINT CONDITION with GREAT graphics!!! This is one beautiful poster and quite rare!!! ADD IT TO YOUR COLLECTION. IT WILL LOOK AMAZING FRAMED UP. USPS w/Delivery Confirmation. IN PROTECTIVE TUBE.
30.00 SHIPPED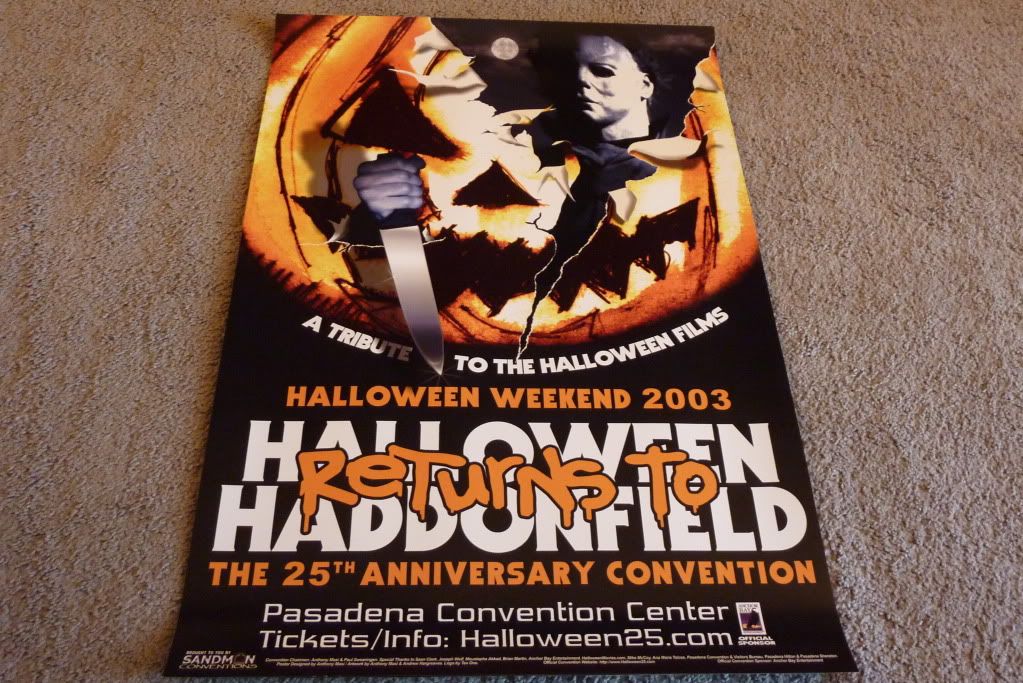 SIDESHOW COLLECTIBLES VAN HELSING FRANKENSTEIN'S MONSTER POLYSTONE STATUE LIMITED 848/2000 Very cool light up feature. Appox 9" tall and comes with its artbox. In excellent condition. Has a few light rub marks in the paint one of which I took a pic of on the Brown armband. This statue is a fantastic looking piece and is sold out at Sideshow Collectibles. The ARTBOX has some dents and shelfwear. Asking $75 shipped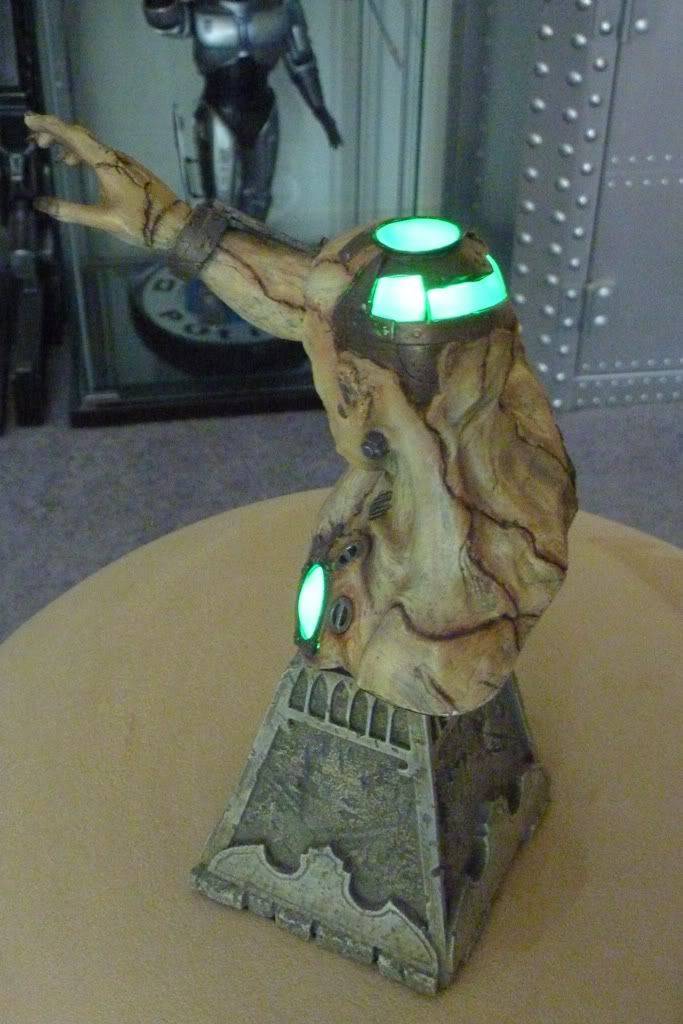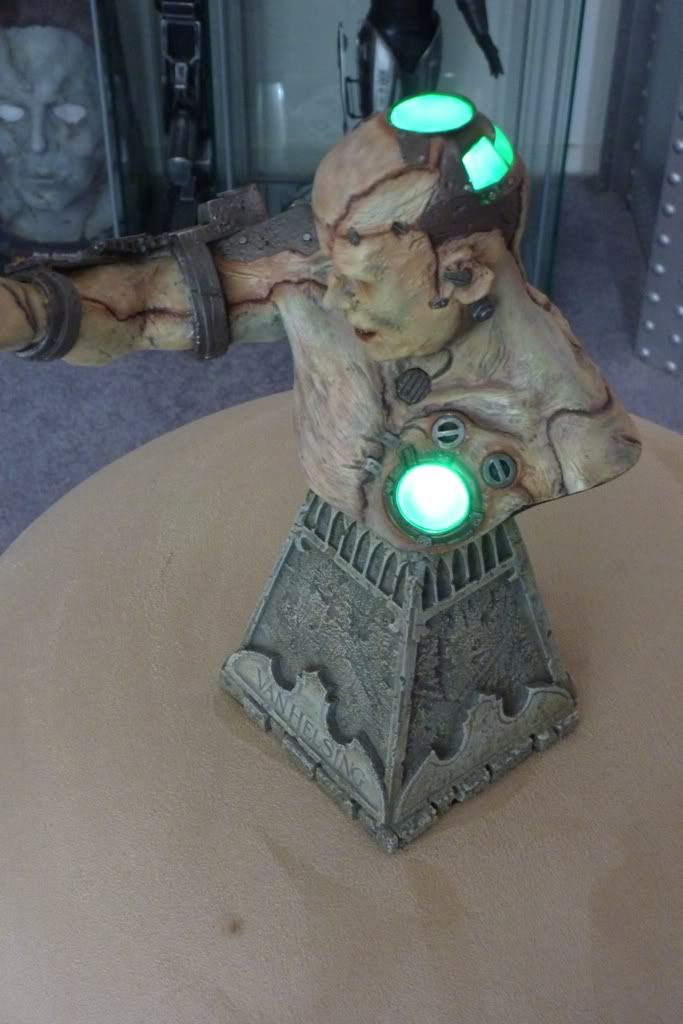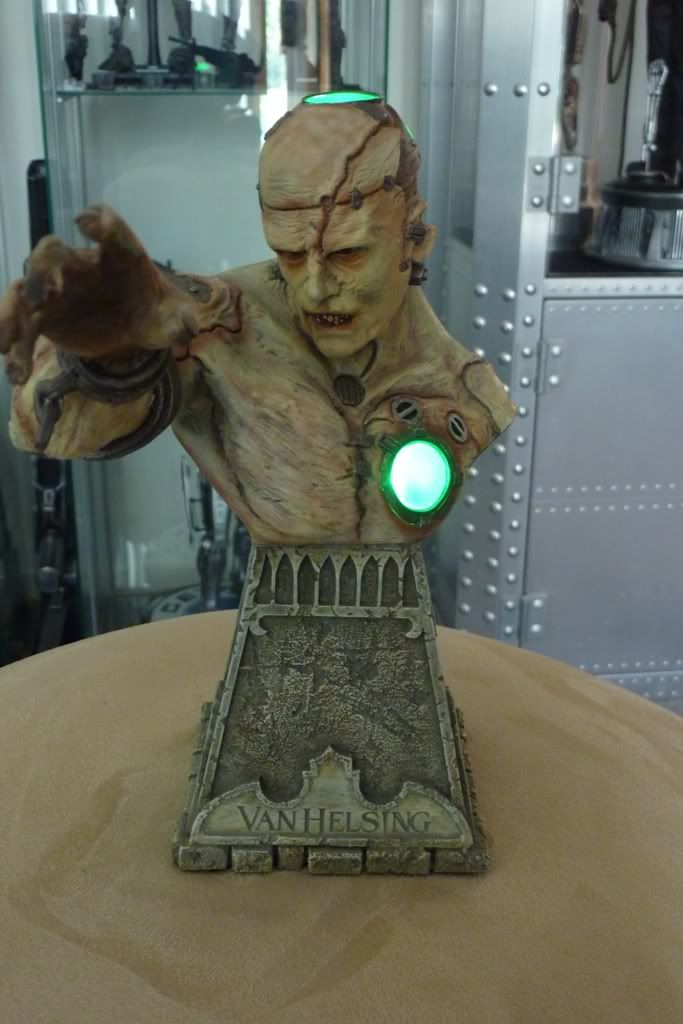 Here is a little rub mark in the paint on the Brown armband I was mentioning in the description. I could very well have come like this from Sideshow just missed by quality control: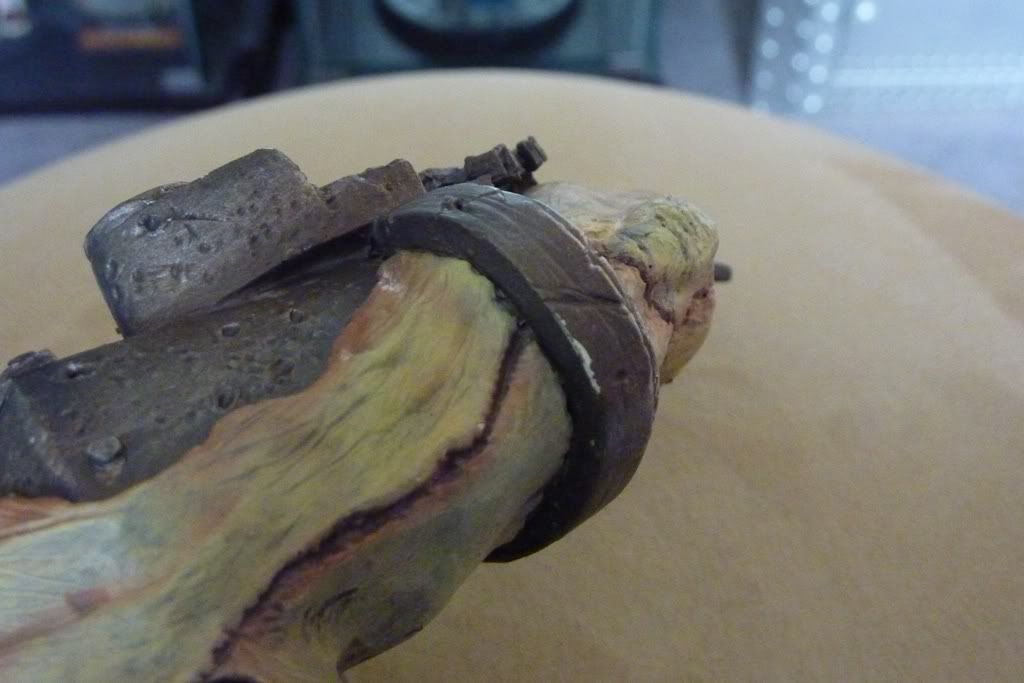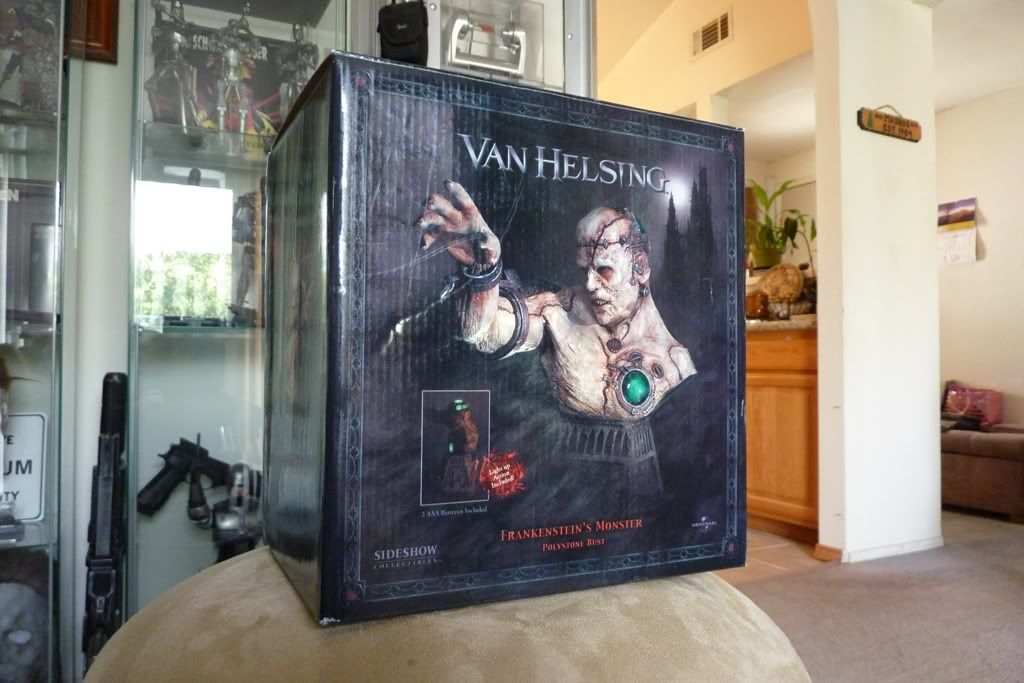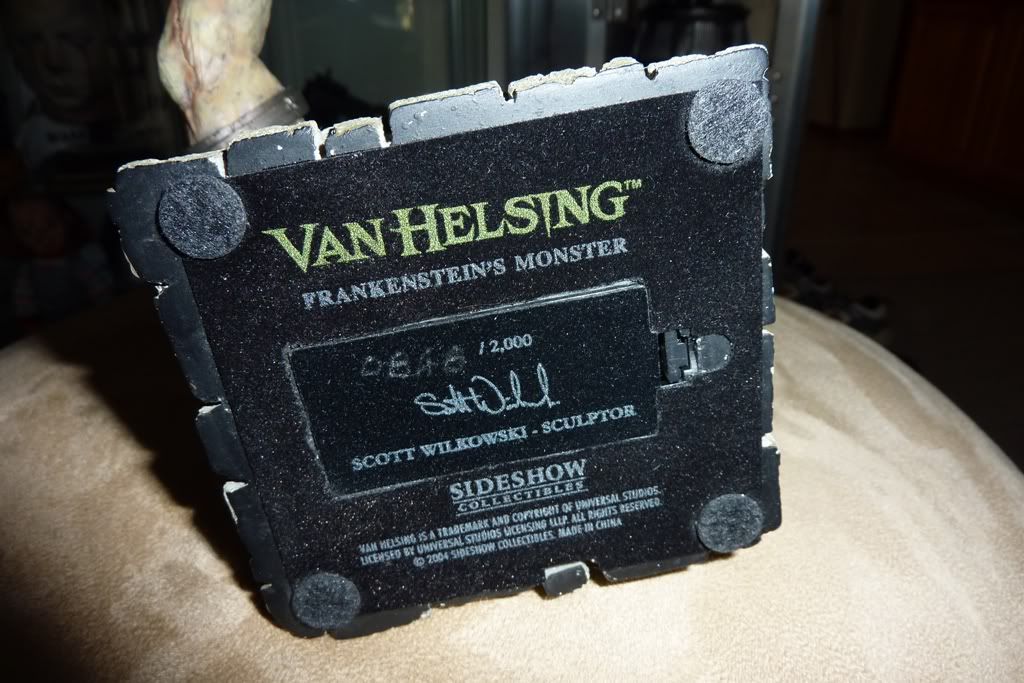 GREAT LOT OF 5
DIMEBAG DARRELL
GUITAR MAGAZINES ALL IN EXCELLENT CONDITION!!!
IF YOU ARE A DIMEBAG FAN (RIP) THESE ARE A MUST FOR YOUR COLLECTION:
MAKE ME AN OFFER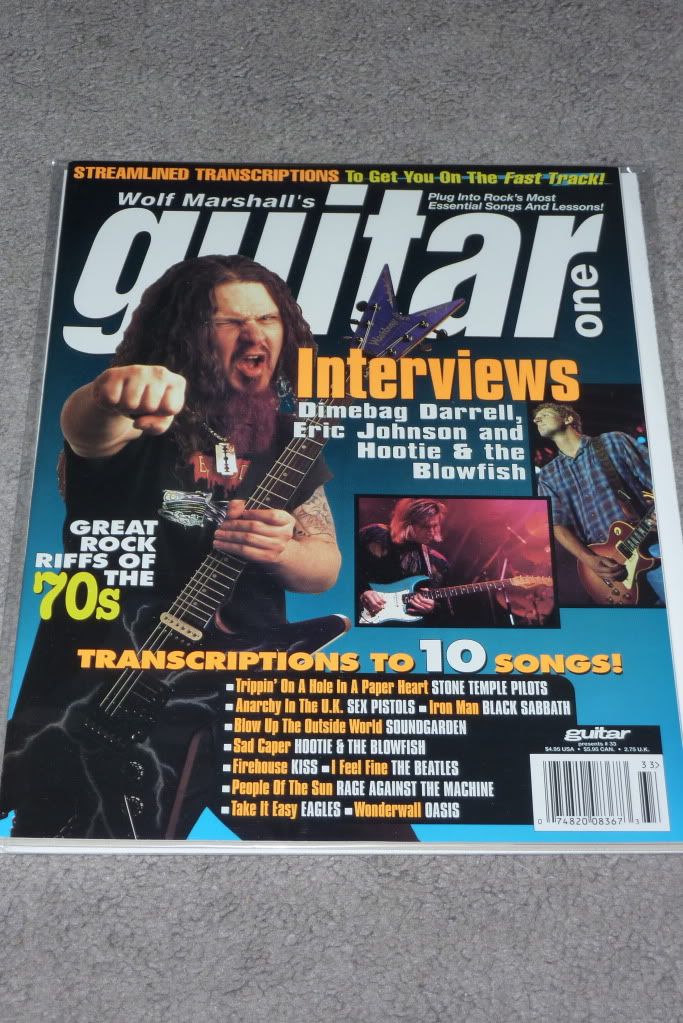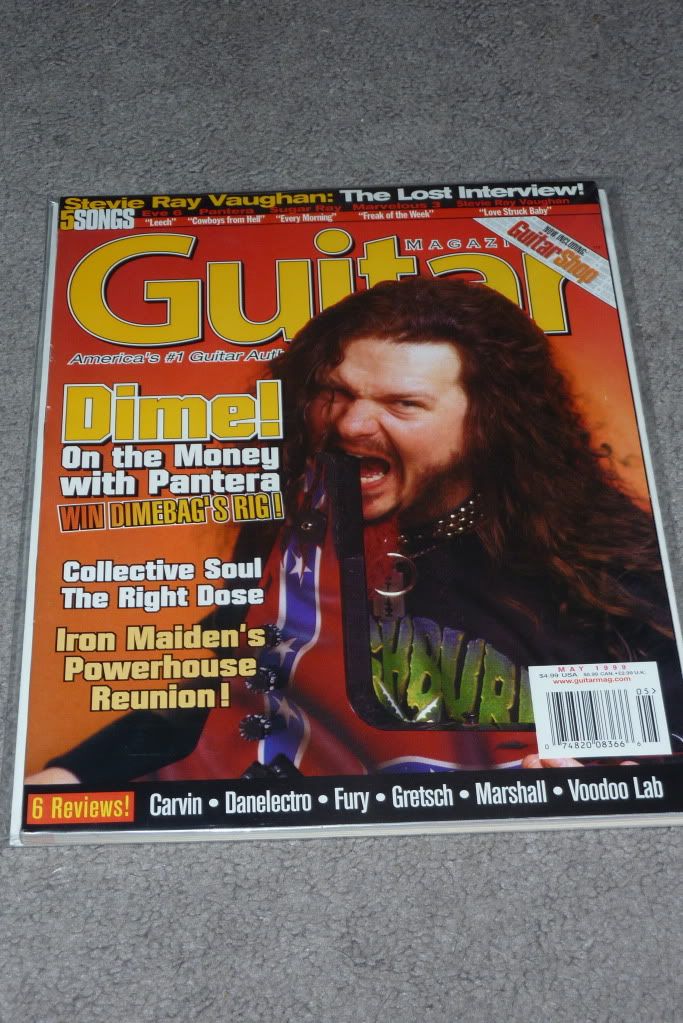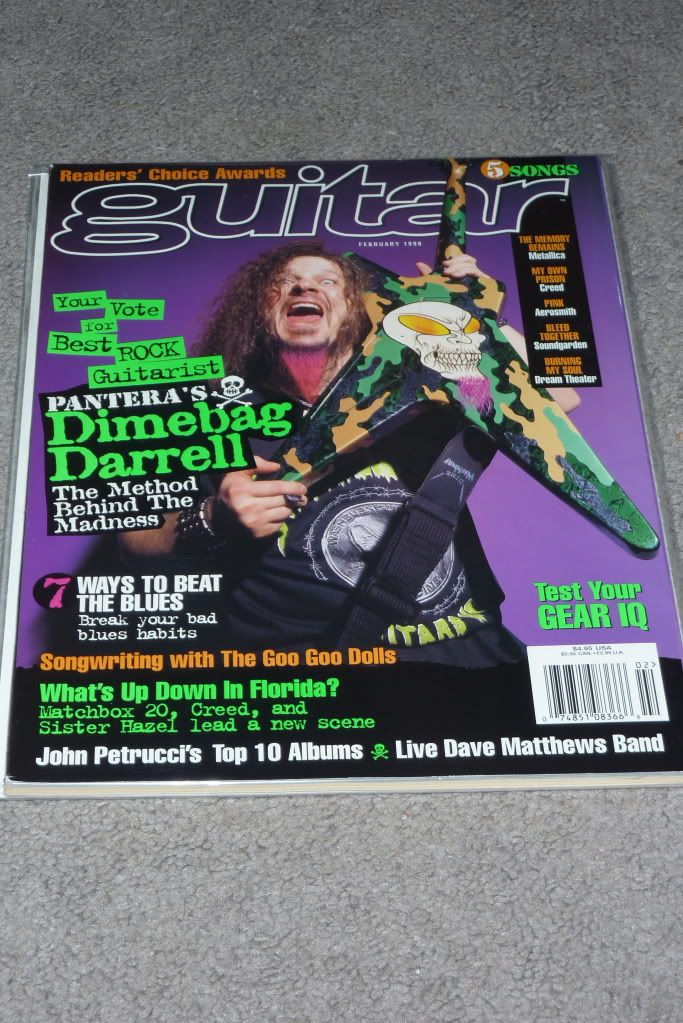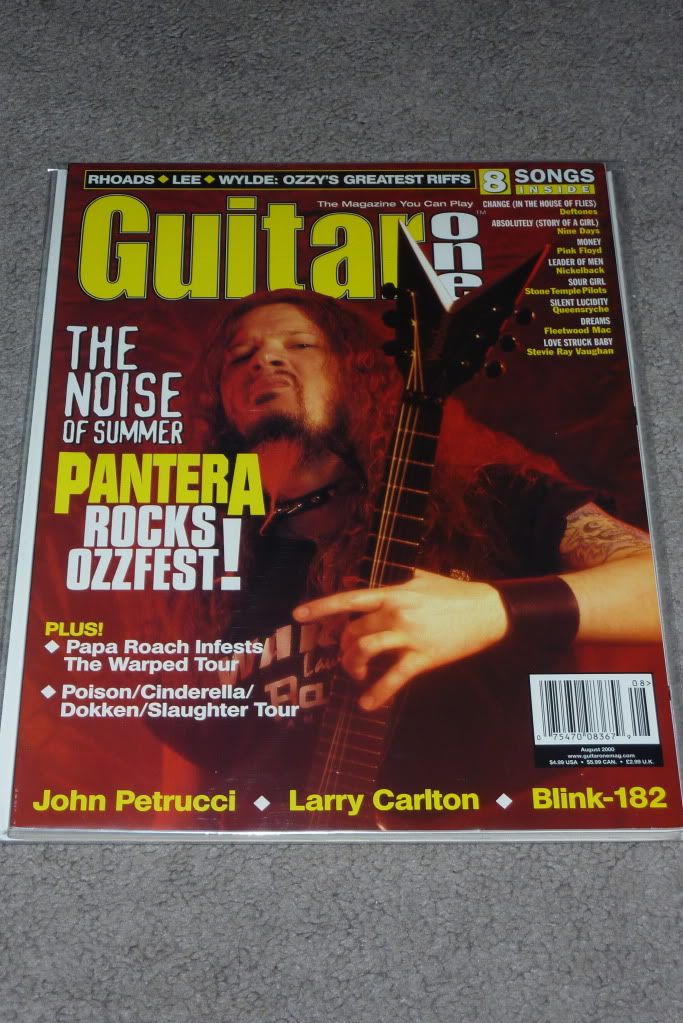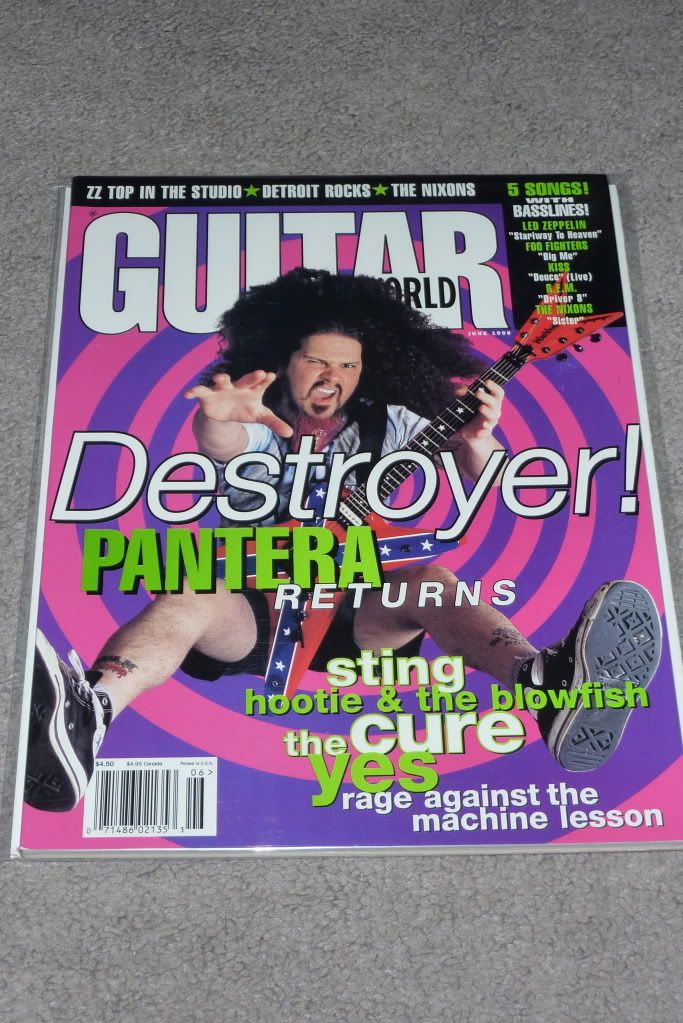 MOVIE and TELEVISION BACKER CARDS. Little MOVIE POSTERS on super thick cardboard stock. Each card measures 8X5.5 and would look great framed and hung on the wall. I have a limited supply of these and all are in great condition. $1.00 each and a FLAT shipping rate of $4.00 for as many as you would like. I will pack them up protected from bending. USPS 1ST CLASS MAIL with DELIVERY CONFIRMATION.