I have been playing the new Friday the 13th lately and have seemed to catch a "Jason Bug", so to speak
. I only had one Jason hock in my possession and it was the NES version I scored from another member. The hock was a cheap version made in china, so the shape and size are not super accurate, but I figured it could work! Here is a pic: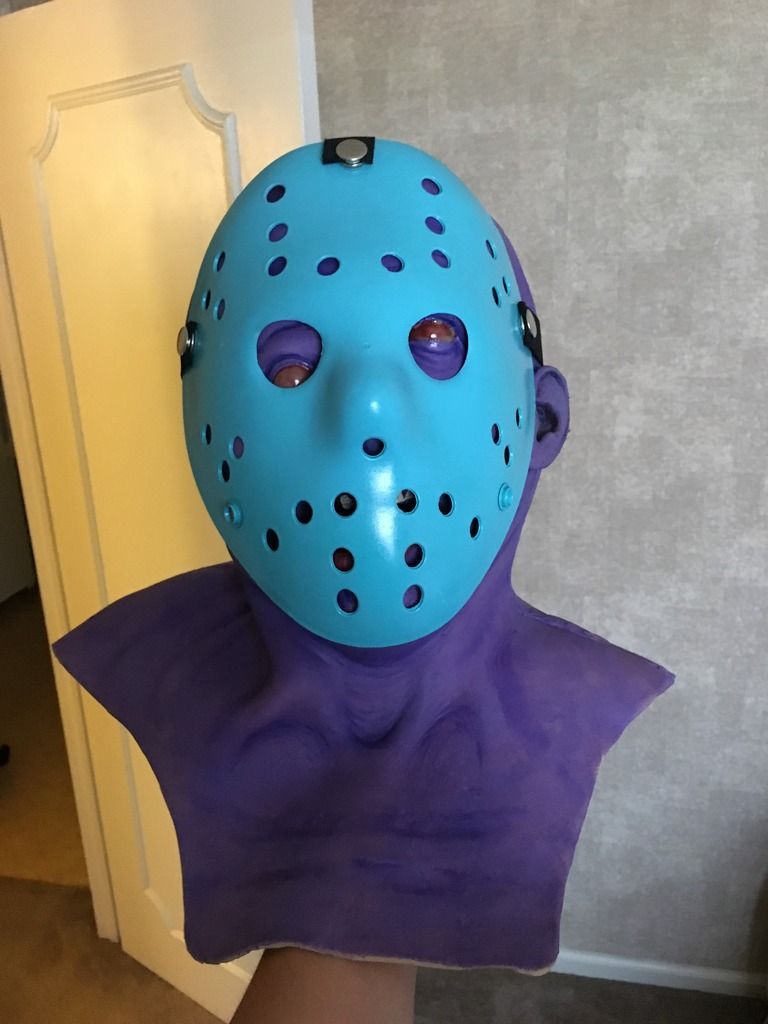 Since I never was that into the NES version of Friday the 13th, I decided to replicate the part 3/4/5 stunt mask as it appears today, in the hands of a private collector. So far, I have stripped the paint, covered the blank in Krylon Dover White, and created the scratch pattern. I have ordered my top coat and am waiting for it to arrive
. Here are a few pictures of how it looks currently:
I will be updating this thread through the rest of the finishing process! Would love some feedback if anyone has any. Thanks for looking!