Michael-Myers.net Contributor

Posts: 157
Joined: Sat Aug 30, 2008 9:42 am
Location: HOBART
One of the best. FAST!! Great quality, and amazing communication.One of the nicest guys I've dealt with.
---
Posts: 6
Joined: Sat Sep 18, 2010 8:21 pm
Hi, i really want to get a resurrected mask from h30, but I can't figure out how to order one. I've been to the h30 website but it's not in working condition. Could you tell me how you ordered yours?
---
Posts: 2134
Joined: Mon Sep 15, 2008 9:39 am
Location: nyc
I have two H30 masks, excellent work, fast shipping, friendly service and AMAZING PRICE!!!!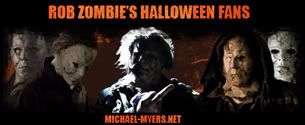 ---
Posts: 251
Joined: Wed Jun 23, 2010 6:32 pm
completely agree. great communication, shipping wasnt fast, due to back problems. working on getting my third mask from him. and yes VERY nice
---
Posts: 1393
Joined: Fri Aug 24, 2007 7:44 am
Location: Austria
Got in my "Screenused H20" today!!!
Gary is excellent!!!! Great service, very communicatve & SUPERFAST shipping!!!!
Everytime again!!!!!!
Waiting for:
NAG/JC NIGHTMARE
NAG/JC NIGHTMARE unlimited
NAG/JC 98 test mold
NAG/JC 98 proto cast
YOU like METAL??? Try this...
http://www.youtube.com/watch?v=HbUIB-anUBw
---
Posts: 602
Joined: Tue May 04, 2010 2:10 pm
100% agree

got my h20 screenused

and love it

super happy with transaction

gary's a A+
youtube channel
http://www.youtube.com/user/Chrispers51?ob=0&feature=results_main
Own:
Silicone: MMFX Leatherface
starjerk eric
A.M. Kemper
---
---
Return to "Mask Purchases from Companies"
Who is online
Users browsing this forum: No registered users and 1 guest