Forum rules
- Please treat your fellow members and moderators with respect.
- Stay out of arguments (Don't fuel the fire). If you have nothing positive to say, move on to the next thread.
- If a thread is locked, deleted, or warnings were issued, a member should not open a new thread asking why such actions were taken.
- Avoid flaming, bashing, or other negativity.
- Be positive and have fun!
Posts: 134
Joined: Sat Apr 23, 2011 7:15 am
Location: PA
Contact:
Here's my RZ Myers mask from Propshop.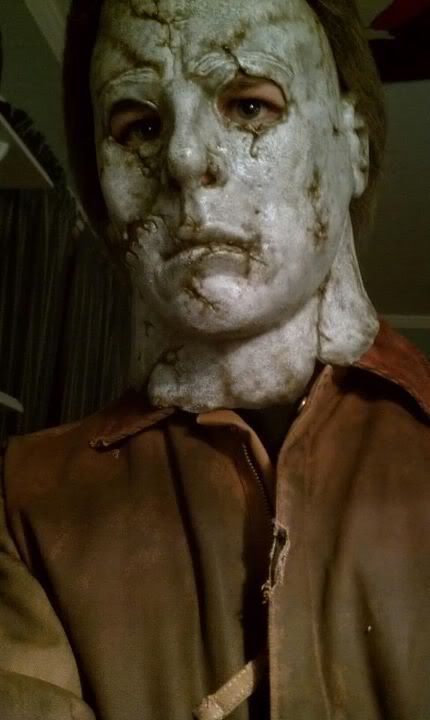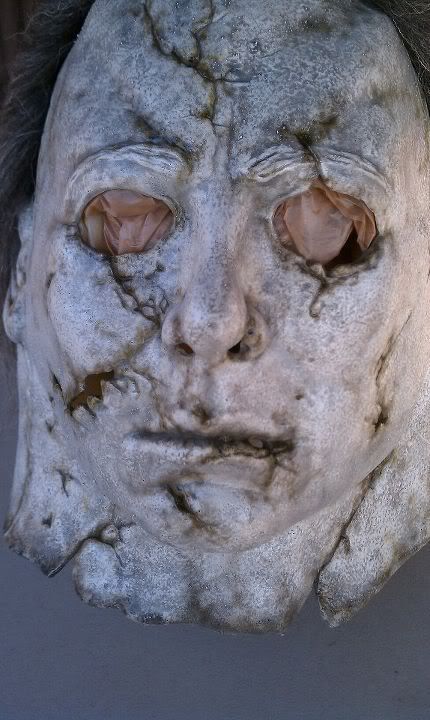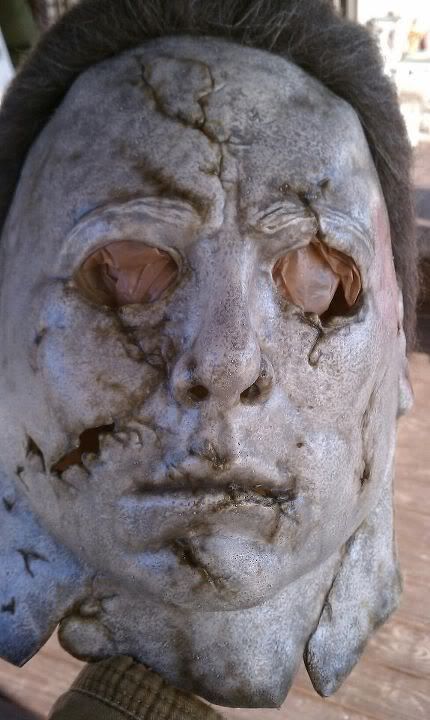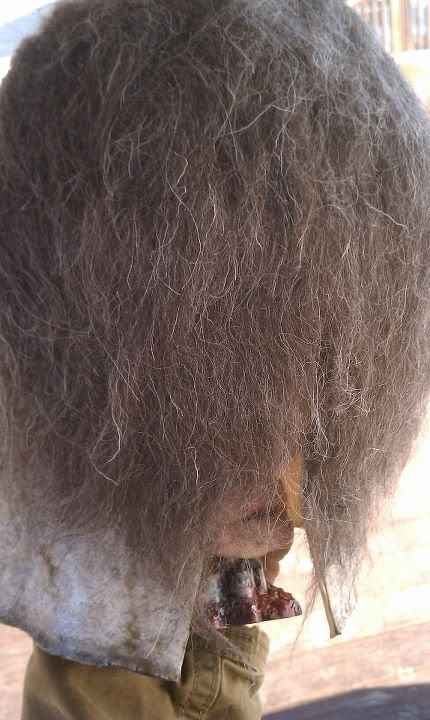 ---
Moderator

Posts: 4910
Joined: Tue Sep 23, 2008 12:01 pm
Location: in your basement
Very cool, I haven't seen one of these in a long time. I forgotten exactly how nice these are. Cool score man,

Mike
Why have you disturbed our sleep? awakened us from our ancient slumber? YOU WILL DIE! Like the others before you, one by one, we will take you.
---
Posts: 2879
Joined: Sun Oct 07, 2007 11:20 pm
---
Posts: 1483
Joined: Sun Sep 11, 2011 9:42 pm
Location: NYC
Contact:
Awesome Rz

---
Posts: 369
Joined: Mon Aug 15, 2011 5:50 pm
Location: East TN
---
Posts: 134
Joined: Sat Apr 23, 2011 7:15 am
Location: PA
Contact:
ResidentEvilRock wrote:What size is that mask?
Have no idea, it says 24 inches on the website. Fits my head nice and snug
---
Michael-Myers.net Contributor

Posts: 1029
Joined: Wed Dec 02, 2009 10:16 am
Location: Columbus, Ohio
awesome score! Casey does good work!!!
---
Posts: 193
Joined: Thu Sep 24, 2009 2:23 am
Location: Vancouver, Canada
My H2 is supposed to be 24" but it is snug (I have a 23" head). Great score, bro.

Here's my H2:

-Jeff
Attachments

ImageUploadedByTapatalk1331660785.496916.jpg (88.74 KiB) Viewed 653 times

ImageUploadedByTapatalk1331660690.776231.jpg (128.98 KiB) Viewed 653 times
Own:

Boogeyman75
Addison Revisioned H1
Prop Shop Psychopath H2
"Wild Card" Prototype #1

Waiting From Bobby @ S.P.P.:

NAG Tony
NAG MM78 H1
NAG MM78 H2
Prop Shop Psychopath V3
NAG Scarred
Sociopth (clean with blood spatters)
Sororicide Proto #1
---
Michael-Myers.net Contributor

Posts: 7811
Joined: Mon Jul 16, 2007 9:55 am
Location: North Providence, Rhode Island
Contact:
Nice score!!
I channel my inner Laurie Strode when I can.

---
Posts: 134
Joined: Sat Apr 23, 2011 7:15 am
Location: PA
Contact:
kipwinger3 wrote:My H2 is supposed to be 24" but it is snug (I have a 23" head). Great score, bro.

Here's my H2:

-Jeff
That's too awesome
---
---
Return to "General Discussion"
Who is online
Users browsing this forum: Bing [Bot], Demonhead and 18 guests