First off let me thank zombiejoey for such an amazing opportunity.I recently picked up the Mayhem #1 Shat conversion from him and the man is a pure gentleman.Easily one of the best deals I have ever done in the hobby and I now own one nasty Shat thanks to him.

This was the #11 Shat Kirk converted to Myers.I love the fact that this mask started as a Kirk...a true conversion,just like the real deal.Matt did an insane job on this mask.You always hear about having to see a mask in person or not being able to do it justice with pics and this is certainly the case here.This mask has that perfect H1.5 look going on.It's the in between H1 and H2 look that I have fallen in love with and Matt nailed it.The mask is so grimy and handled looking,complete with residual bits of hair in the sideburns and an amazing blend of color.The hair is so soft and just flat-out stunning.There is nothing about this bad boy that I don't love!!This mask is not leaving my collection any time soon.I have wanted a converted Shat badly as of late and I thank Joey for this major addition to my arsenal.I also want to thank Matt for creating this piece and for putting a lot of work and such a variety of subtle touches on it.So,I hope the pics represent the mask well enough..it is a gem!!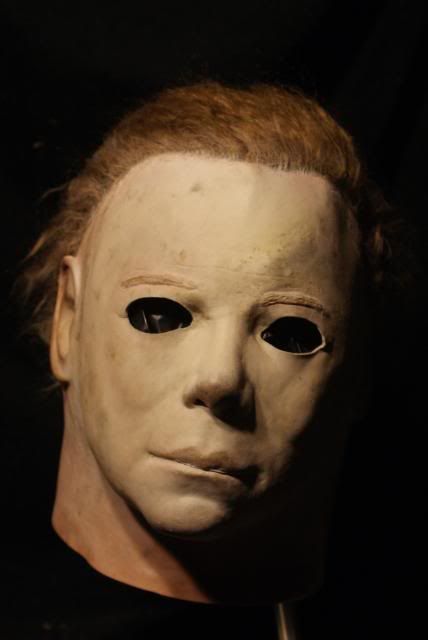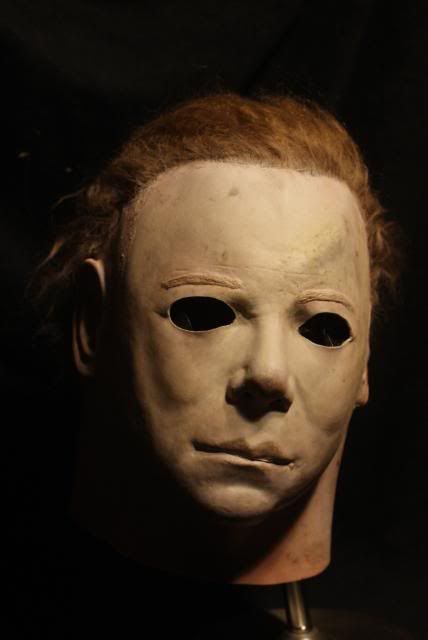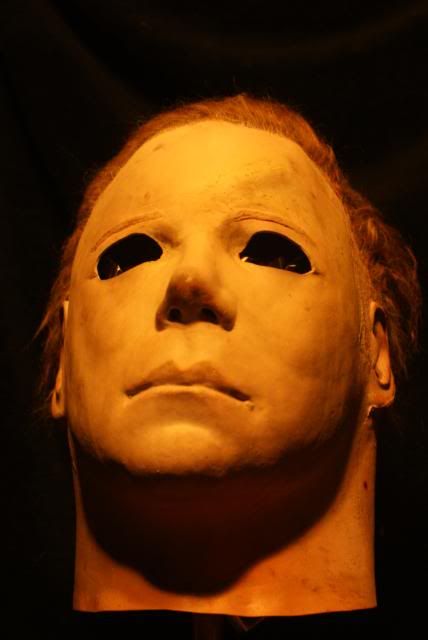 Some pics with the family!!
Thanks for looking,guys and gals!!